collection 45 - New Development in east vancouver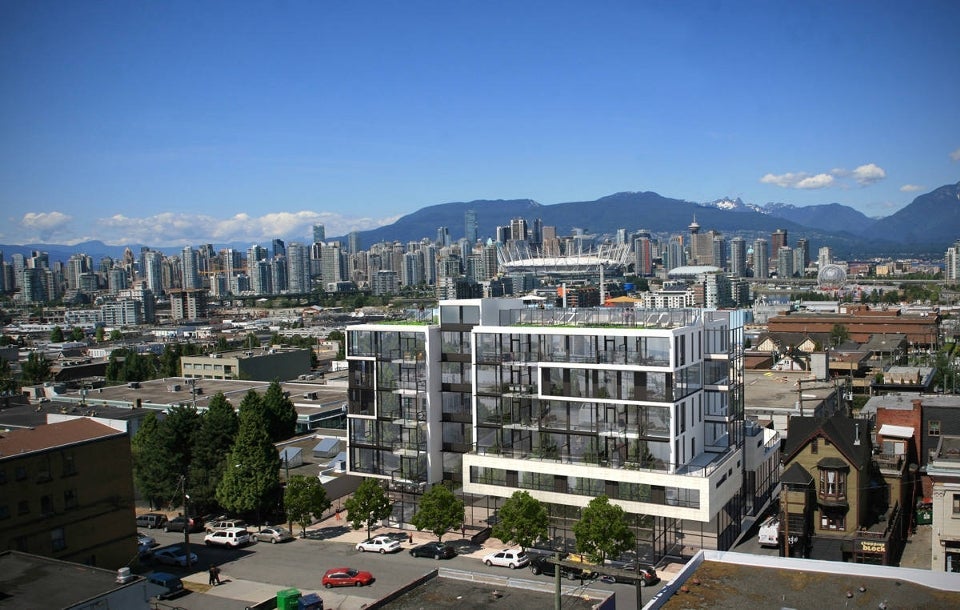 Live + Work + Play in East Vancouver. I love seeing the transformation of East Vancouver, i spend a lot of time here! I was very excited when a new East Vancouver development just opened their doors to view their Display Centre and purchase for pre-sales, Display Centre located at 124 East Broadway, Vancouver. The actual building will be on East 8th Avenue between Quebec Street and Main Street. Probably one of the best locations, you have access to the Main Street corridor with great shopping, cafes and you have access to East/West Broadway where you have all the great bike shops, outdoor shops, Mountain Equipment Coop.
Concrete building, amazing views of downtown, top end finishing and prices that will blow you away. The My East Van team were lucky enough to be invited to the Realtor preview event before it opened to the public this past weekend. We have all the basic pricing, Features and floorplans on our site under our "Buy" section above, then Buildings:
https://www.myeastvan.com/buildings/view/374/collection-45/vancouver-east/mount-pleasant-ve/east-8th-avenue-between-quebec-st-main-st
If you need a chaperon to the Display Centre, don't hesitate to contact the My East Van Team! On top of showing you around the Display Centre, we will buy you lunch @ Burgoos on Main Street.
Tracy Uchida - 604-518-5152
Neal Uchida - 604-808-8801
Nels Agerbo - 604-767-9534
Jason Fan - 604-723-5482 (English & Cantonese)

Share
Categories
Archives

Subscribe To This Blog