Hastings Sunrise area is one of Vancouver's oldest neighbourhoods.
This is mostly residential area with a dense strip of shops and services along East Hastings Street and in pockets along Nanaimo Street, Broadway, Boundary Road and Renfrew Street.
The residences are mostly single family homes with some multi-family buildings. There is substantial parkland, and the area north of Hastings is partially zoned for light industrial.
Historically, the area has been primarily working class, with a large immigrant population, mostly Italian-Canadian. More recently, the area has become an attractive location for young professionals and artists, as well as an influx of immigrants from China and other South-East Asian countries.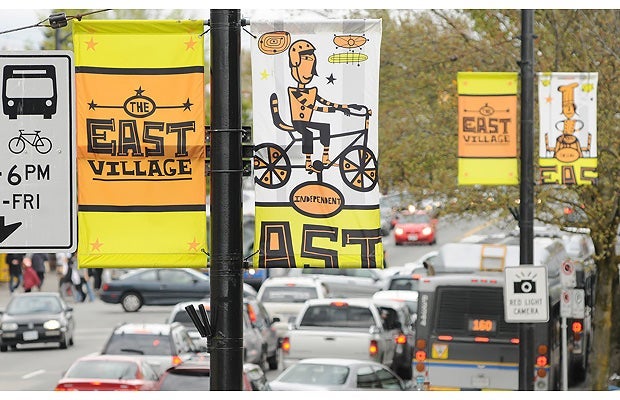 East Village signs hang in Hastings-Sunrise.
Photograph by: Dan Toulgoet , Vancouver Courier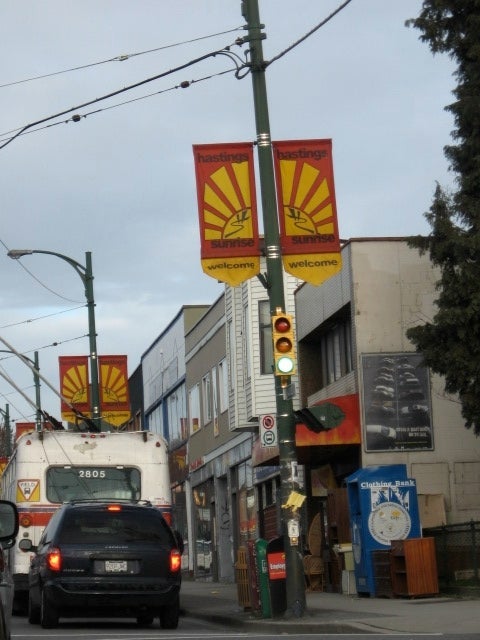 The old Hastings-Sunrise banners.
                   photo credit:  
napalm nikki
Quick Contact
Nels Agerbo | Neal + Tracy Uchida
Blu Realty
#115 - 988 Beach Avenue
Vancouver
B.C.
V6Z 2N9
Phone:
Nels Agerbo (604) 767-9534
Email:
nels@nelsagerbo.com