Fraserview/River District
East Vancouver's Last Waterfront Community

Imagine waking up and pulling the bedroom blinds open to find a calming view of the East Fraser River.  Your first morning cup of coffee has never been more enjoyable, while walking your dog down the peaceful riverfront trails and listening to a mix of children and adults enjoying the neighboring parks.
Sunday brunch or a night off from cooking dinner has never been tastier at local restaurants only steps from home, where your taste buds delight in gourmet fair and your wallet relaxes with reasonable prices. 
There's no need to aimlessly wander oversized malls, or drive from one big box store to the next for your shopping, as your favourite East Vancouver independent and nationally recognized retailers have been blended into your community, allowing you to effortlessly walk the shops.
Commuting to work is a breeze from this East Vancouver oasis as your skytrain ride or drive into work is only a twenty-minute destination.  The hustle of the city is not entirely left behind, but far enough to give you a refreshing break from concrete and skyscrapers of downtown.
Your children are sent off to some of the best schools in British Columbia, with you knowing that your loved ones are joining and participating in a diverse student body taught by fresh new faces with a passion for sharing learning. 
Welcome to the River District, East Vancouver's best-kept secret and newest community, located at South East Marine Drive and Kerr Street. Currently Park Lane and Polygon Homes are developing the River District in partnership.
To learn more about existing presale homes for purchase in East Vancouver's River District, or to find out more about future developments contact one of our agents.
Related Blogs: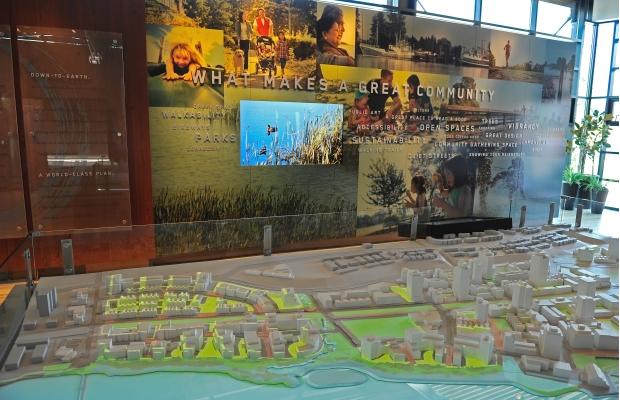 River District - Over 7,000 New Homes To Be Built
The undertaking will represent one of the largest development projects in Vancouver over the next two decades. 
Read more...