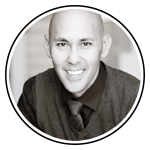 "It's about transparency, authenticity and caring."
In 2003, I entered full time into the Real Estate profession with Prudential United Realty.The Real Estate industry is ever-changing, as is technology. Myeastvan.com gives you up to date information on properties and the area they reside in.
Everyone wants to feel armed with the most accurate knowledge, and you are entitled to it! My goal is for you to feel confident and at peace through the buying, or selling, process.
I Encourage Self-education and I Will Help You Attain this by

:
  - Supplying the questions you need to explore to help you narrow down your search area.
  - Providing you the current information regarding the different areas of East Vancouver.
  - Obtaining the most up- to- date information and status on properties you are interested in.
                  I have an ongoing commitment and desire to further my education- To share with, and to benefit, all of my clients.
 In 2006, I obtained my license for Managing Broker's status, an advanced higher level of licensing to include Strata Rental Property Management.

 In 2007, to provide a higher level of service to my clients, I attended British Columbia Institute of Technology (BCIT) and successfully completed all academic requirements of the Applied Science Technologists and Technicians of BC (ASTTBC) for their Certified Home Inspector (CHI) designation.

 

Experience and Attributes

:
 - Managing Broker of a Vancouver, Kitsilano branch office, for Prudential United Realty.
 - Founding Partner and Managing Broker for Blu Realty- Founder of VancityLofts.com
 - Founding partner of 40listings.com
     - Features the 40 highest listings in several categories ( "newest", "most expensive", "cheapest", etc.) with more than 3 million page views in 2014.
 - Founding Owner of MyEastVan.com
     - East Vancouver's Premier Real Estate Search Resource.
    My 13 years' experience, established industry contacts combined with a caring and consultative approach, can help you decipher the vast amount of information,
 and market statistics, to help avoid any costly financial pitfalls that come with buying and selling.
   As a seasoned veteran involved in managing 1000's of transactions, in both good and bad real estate cycles, I have the professional experience to present sound advice and a clearly defined method for effective marketing and negotiating the sale, or purchase, of your home.
         If you are looking to make a move or want to chat about your real estate goals give me a call at 604-808.8801
        Complete the form below and I promise to get back to you within 24 hours.
Real Estate Board of Vancouver as a Medallion Club member representing the top 10% of The Real Estate Board of Greater Vancouver. 
Tracy Uchida Personal Real Estate Corporation 
Master Medallion Club Member - 2009 to  2015
Prudential United Realty Honor Society Award - Top Producing Agent

Quick Contact
Nels Agerbo | Neal + Tracy Uchida
Blu Realty
#115 - 988 Beach Avenue
Vancouver
B.C.
V6Z 2N9
Phone:
Nels Agerbo (604) 767-9534
Email:
nels@nelsagerbo.com