The Killarney area within East Vancouver sits between E 41st Avenue and Kingsway to the north E 54th Avenue to the south. Boundary Road is the eastern border and Elliot street and Vivian Drive to the west. Killarney also includes the community of Champlain Heights.
 Killarney is quite a large neighbourhood which has predominantly single-family homes and its share of townhomes, condominiums, and some multi-family homes. 
This area is rich with parks and preserved natural spaces. Everett Crowley Park is one of the largest parks in Vancouver at 38 hectares and is situated next to Fraserview Golf Course.  This extensive park has fantastic walking trails and an off-leash area for dogs. Everett Crowley Park is a serene escape from the city and brings a nice sense of community to the area. Another local draw to the Killarney area is being  close to the Fraser River, which has gorgeous views to take in while taking a stroll along its walkway.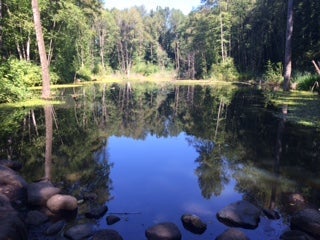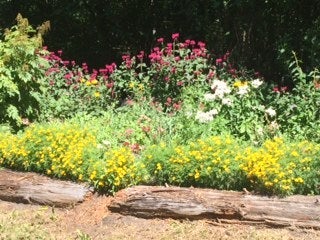 Photo Credit: Iliveineastvan.com
Another popular park is
Killarney Park
, which is home to this districts community centre that includes a swimming pool, ice- rink, and fitness centre.
Killarney Secondary school
is also on this site and is this areas only secondary school.  Killarney has a handful of elementary schools spread throughout the community-the students then come together to attend Killarney Secondary.
 The Killarney area is a very diverse community- there are plenty of smaller businesses which serve the various ethnicities. The main areas for shopping are along Kingsway to the northern end, and Champlain Square to the south. 
At E 49th Avenue and Elliot is the
popular Killarney Market
which has a great selection of foods from around the world, especially South American goods-  It is also an everyday grocery shop gem to the Killarney community and to the rest of Vancouver looking for global grocery selections.
 As for public transportation, bus stops are well scattered throughout the Killarney district and will get you to a SkyTrain station without a hitch. The Joyce SkyTrain station is located at the northern end of this area. 
Quick Contact
Nels Agerbo | Neal + Tracy Uchida
Blu Realty
#115 - 988 Beach Avenue
Vancouver
B.C.
V6Z 2N9
Phone:
Nels Agerbo (604) 767-9534
Email:
nels@nelsagerbo.com